Spring has sprung, April showers bring May flowers, and all that.
The rain is in fine form today with showers making our hundreds of SOHOP visitors all wet. Yesterday was absolutely beautiful – 70 degrees, sunny, just the right amount of breeze, tons of people on the Beach. Today is the opposite: a little chilly and absolutely pouring down, with the water gushing down Charles Street and creating inches deep puddles.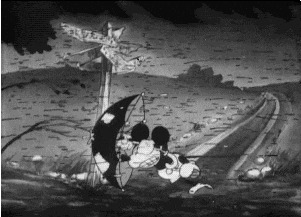 Here are some pro-tips for managing the rain here in Baltimore (now entering mom-mode):
Have an umbrella. Seems like a no-brainer, but make sure you come to campus with a big, wide umbrella. Probably be willing to spend a few bucks on a nice one – I know the bookstore has these giant Hopkins umbrellas with nice wood handles.
Rain boots! So so so useful especially when you're in a rush to class. You don't have to worry about water getting in your shoes when you splash in a puddle two minutes before your 9am class
A good rain slicker. Could be as easy as picking up a $2 poncho from CVS but you'll be so much happier when you don't have to sit in class slightly damp and very very cold
Stock up on a few plastic bags. Why? Protect your notes and laptop from the rain! wrap your notebooks and laptop in the bag and stick it in your backpack for an extra layer to keep everything dry
Find the best indoor routes to and from places. For example – to get from Commons to Gilman Hall, you can usually walk across the Beach and onto the Quad. But in the rain, you can poke through the library, go into Krieger Hall, then into Ames Hall, and then into the side door of Gilman. You'll learn by doing it a lot. A lot.
On the other hand though, the rain is my absolutely favorite weather. Hopkins is so nice because it has so many giant windows and you can see the entire campus with it coming down. I remember I was in the Brody reading room – which has amazing floor to ceiling windows – and it started just coming down in buckets. And everyone for a moment looked up outside at the rain for a few minutes. It was a weird moment of universal connection where some people even stood up by the windows for a while. The rain is calming and a nice change – and it means that spring and flowers are on the way. Just make sure you have all the resources to enjoy it!