Today, I checked my J-card app and discovered I've only used 4 meal swipes this week. Since Sunday, I have only been to the FFC and/or used Meals-in-a-Minute 4 times. That number surprised me, since way back at the beginning of the year I ate in the FFC breakfast, lunch and dinner almost every day. Now, well into second semester, I've found that I'm just too lazy/busy/tired of the FFC to walk there three times a day and have a sit-down meal. But I also don't cook, like ever, which begs the question: where is my food coming from? To find out, I decided to make a list of everything I ate this week and where I got it from.
Monday:
-Croissant left over from a brunch I went to on Sunday
-Bagel with cream cheese and 2 potstickers from the FFC (they were also giving out free chocolate bars along with information packets about sophomore housing (fingers crossed I get Homewood or Bradford!) so I took 2)
-1 chocolate bar and some granola that I also took from the brunch
-a few handfuls of popcorn, peanut-butter-filled pretzels, and Pepperidge Farm Pirouette rolled wafers
I didn't have time to eat a real dinner today, since my evening was filled with work and club meetings. I ate junk food throughout the night instead, which I've noticed is becoming a common trend.
Tuesday:
-Slice of pound cake left over from the brunch
-2nd chocolate bar
-Quesadilla from One World Cafe (They had half-price quesadillas and burritos)
-More granola
After not eating much in the beginning of the day, it felt great to actually go out and have a sit-down dinner, especially at a place as delicious as One World. The quesadilla plus toppings and accompanying vegetables hit all five major food groups, I'm happy to report.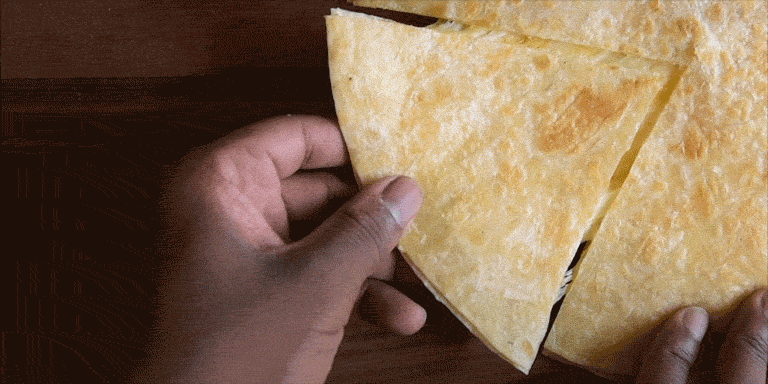 Wednesday:
-3 slices of free pizza from an Environmental Career Speaker Panel
-A handful of my friend's Trader Joe's Chocolate Covered Sea Salt Butterscotch Caramels
Again, today I was running from class to work to meeting to speaker panel so I didn't have time to eat until like 6:30, which meant I was hungry all day. Would not recommend.
Thursday:
-French fries and an apple from the FFC
-Burrito bowl from Chipotle
I went to the FFC today at like 3:50, when their options are super limited. I could have gotten a salad, but then I saw they had the good crispy fries so I got those instead. I had a midterm the next day so I picked up some Chipotle to fuel my study session.
Friday (so far):
-French toast sticks, home fries, orange slices, and 2 chocolate croissants from the FFC
-The rest of the granola
I'm pretty sure this was my first sit-down meal at the FFC all week. I've generally given up on the idea of getting up early enough to get breakfast, but it's always nice when it does happen.
Final Thoughts:
This week probably hasn't been the healthiest I've ever eaten. I know it'd be a lot better for me if I ate three meals a day, especially breakfast, but it's hard with such an unpredictable schedule. Some days, I just don't have time to eat until 6 or 7 at night. And now that it's midterm season, I can't afford to sacrifice precious study time to spend hours in the FFC. That said, there's something liberating about being able to eat cake for breakfast or a chocolate bar for dinner if I feel like it. I know this way of life can't last forever, and hopefully I'll have an actual kitchen next year with a stove and an oven and a full-sized fridge so I can make all the foods I've been missing (homemade mac n cheese, guacamole, brownies, cheesecake bars). But for the next couple of months, the freshman diet is here to stay.